About
Heart Space
Hi, I'm Becs. I'm a certified Ayurveda & Yoga Health Coach, Yoga Teacher & Meditation Guide located in Gisborne, New Zealand.
We are all deserving of vibrant health, it's also our birth right to experience a life of ease. Yoga and Ayurveda are about living in alignment with the world around us. Through self-care practices, yoga postures, breath work, meditation and deep relaxation I want to empower you to live a more focused, heart-centred and balanced life.

Learn More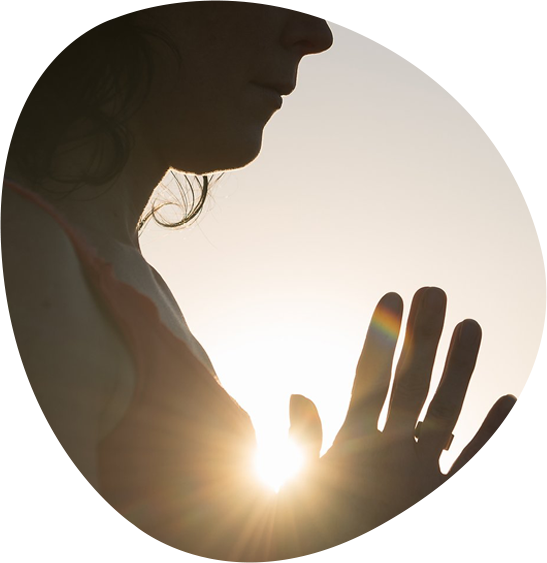 Good Change
Move better. Sleep better.
Digest better. Feel better!
Do you experience?
Sleep issues
Weight gain
Digestive distress
Allergies
Brain fog
Low energy
Low immunity
Stress, overwhelm or anxiety
Autoimmune issues
Hormonal issues
It's the small things which we wake up and do each day that make the biggest impact. Learn how to completely shift your relationship to yourself and your life through simple yet powerful self-care practices.
Learn More
Curious? Book a free Discovery Call with Becs
What people say
Lassara Hall

Shiatsu practitioner & Yoga Teacher

"Rebecca's classes offer the student three traditions of yoga – pranayama (breath), asana (movement) and meditation. This combination raises the class from another type or form of exercise to a holistic therapy, which incorporates the entire wellbeing of the student."

Marie Solier

Osteopath & Yoga Teacher

"Becs is a passionate teacher dedicated to yoga, her personal practice, and her students. I attended her 6-week meditation course, during which Becs thoroughly delivered practical tools whilst keeping theory & philosophy accessible. Each class was workshop quality. Becs has a gift with words. If you are lucky to attend one of her Yoga Nidra, this will feel like a nurturing treat you gift yourself."

Jenny Bain

"Learning about my body, hearing and trying to understand is the best gift I can receive. Becs has given me tools to grow and learn that you're never too old to shift into a more easeful way of living. Good Change is a journey into oneself and not intrusive just one foot in front of the other!"

Colleen Robinson

"I feel more alive now, I am not tired all the time, more aware of how what I do affects the way I feel. Having some decent sleep is fantastic, and I feel more focused, and am completing tasks and projects that I had been procrastinating about. I am more in control of my life now and feel like I am achieving more."

Kaz Jones

DoTerra Ambassador

"Prior to Good Change I had a never ending list and decreasing fuel to accomplish it with. I have learnt to "stop", "breathe" and look after my body with the correct fuel and when to incorporate good habits throughout my hectic day. The result is a more nourished mind, body & soul to get through my day more effectively."